Programme Offered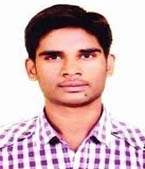 Dr.M VISWESWARA RAO
B.Tech, M.Tech, Ph.D
Head of Civil Engineering Department
Civil Engineering is a broad field of engineering which involves planning Design, construction maintenance and management of structures or public works.

Civil Engineering deals with construction and maintenance of buildings, bridges, roads, railways, structures, water supply & sewer, Irrigation, power & environment. Alternate Building materials, Green buildings, structural health monitoring, safety and fire practices are the recent developments and the most sought after topics in branch Civil Engineering Department of MRIT aims at developing analytical and experimental skills in students to apply in various fields of Civil Engineering.

The department also provides an opportunity for students in improving communication and presentation skills, knowledge of software like Auto CAD, STAAD PRO, Arc GIS and Rivet Architecture. For students the department consistently organizes Industrial Training and visit to live projects like ongoing Telangana Government projects like KALESHWARAM, MISSION BHAGIRATHA, MISSION KAKATHEEYA AND METRO PROJECTS to gain practical knowledge and understanding of field constraints.

The Civil Department has well qualified teaching faculties with industrial experience who are enthusiastic in imparting the quality teaching to the students. There are Nine Ph.D degree holders and Six faculty are pursuing Ph.D Degree. The emphasis is laid on proper understanding of the fundamentals of the subjects through animation, video clips and case studies. It has well equipped laboratories, computational facilities; modern class rooms and provides a good environment for learning. Many senior faculty members are also engaged in research and consultancy projects which benefit the students for active learning. The department also has its own library housing a good number of quality reference books for the benefit of staff and students. Our department has been conducting seminar / conferences since its beginning to keep the faculty and students side by side with the latest developments in the field of technical education.